Phone: (252) 514-6415
Email:
Degrees and Certifications:
BS in Elementary Education Concentration in Elementary Science
Mrs.

Nicole Avolis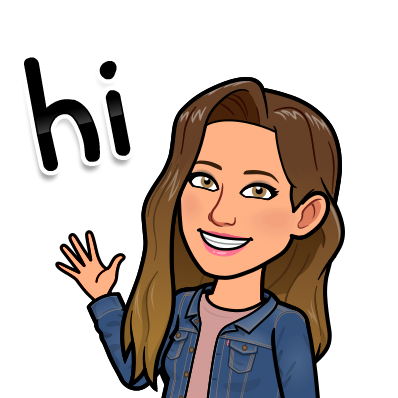 Hello and Welcome to 2nd Grade!
My name is Nicole Avolis. This year will be my 8th year of teaching and third year teaching at Bangert. I taught both second and third grade in the Wilmington area prior to teaching at AHB. Here at Bangert, I teach second grade.
I am excited to meet YOU and hope past students and families will come visit and share some smiles!
Before moving to New Bern, I lived in Wilmington for six years after college to begin my teaching career. I graduated from East Carolina University (GO PIRATES) in 2014 with a Bachelor of Science degree in Elementary Education and Science Concentration. My husband, Ben, and I moved to New Bern in June 2020. We have a beautiful baby girl, Salem, who was born in March 2021, and two very energetic German Shorthair Pointers, Finn and Cash. We enjoy beach and boat days, cooking out, and walks around downtown.
Teaching is my passion and I could not think of a more rewarding job. I get to spend each day with inspirational educators and amazing learners.
Together We Can Make the World a Better Place!
One of my favorite quotes I will share with your students this year is:
"The more that you READ, the more things you will KNOW, the more that you LEARN, the more PLACES YOU WILL GO!" -Dr.Seuss
I encourage you to read every night with your child; research shows that if a child reads at home for at least 20 minutes a day ➔ they will hear 1,800,000 words per year ➔ they will have read for 851 hours by sixth grade ➔ and are likely to score 90% higher on testing than their peers.
A few of my favorite things...
Drink: Coffee ☕️
Snack: Trail Mix 🥜
Color: Pink 💗
(and of course, PURPLE 🟣 & GOLD 🟡)
Sports Team: ECU ☠️, Carolina Panthers 🏈, Washington Nats⚾️
Fruit: Berries 🍓 and Watermelon 🍉
Music: County 🤠
Hobby: BEACH DAYS with my family 🏖
Book: Rainbow Fish 📚
Flower: Sunflower 🌻